High Vis Kids Day/Night Vest

All workdepot products

- are available with custom prints

- are available with express delivery

Stock Availability

In Stock

Prints

screen print: 25+

embroidery: 10+

full colour print: 12+

black print: 12+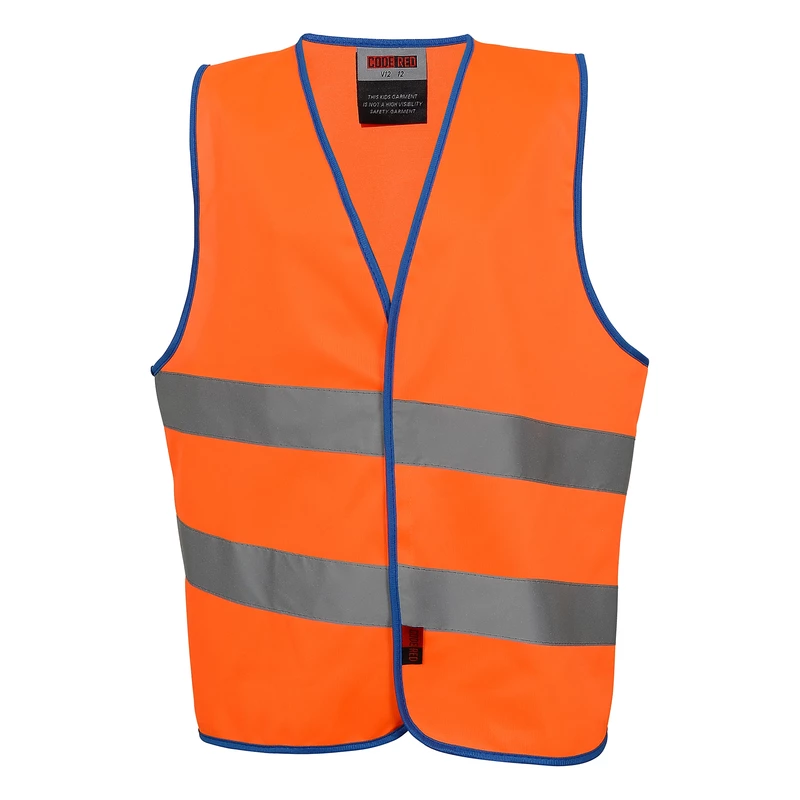 High Vis Orange

High Vis Orange

High Vis Yellow

High Vis Yellow
High vis kid's day/night vest comes in two colours: High Vis Orange and High Vis Yellow. It is primarily made to keep children protected from hazards during day and night. This vest is easy to slip on using the Velcro that it comes with, keeping the child protected at all times. The reflective strips are crossed and are spread across the front and back of the garment, which helps both during day and night to remain noticeable.
We also offer custom printing and embroidery work where on these hiviz you can add names, logos, numbers or other designs on the front left, front right or back as required. Refer to pictures to determine the available print area on these hi viz and contact us for on-demand customizability.
• High-quality Velcro closure on front
• Can be custom printed with the child's name
• Highly durable and made to last
• Australian compliant
• 120gsm - 100% polyester
• Soft and comfortable
Just upload your customization requirement and when you submit your order, we will print it according to your specifications and deliver it straight to your door, through rush delivery in 1-2 days. Pick up option is also available from our outlet.
Industrial applications: It finds applications while the child is playing, crossing streets, out walking, cycling, hiking etc. The child can wear it over regular clothes at all times and remove it with ease. Can be easily folded and is lightweight in design, making it the perfect wear for the safety of kids ages between four and fourteen.
Please look into our sizes that come age-appropriate and can easily help determine the right fit for the child. It is easily washable and quick drying.
CLICK TO ADD LOGO OR PRINT TO ORDER
ADD PRINT
Garment print price details
What colours and sizes do we offer ?
The available color is high vis Orange, high vis Yellow which provide safety to juniors of young age as these colors are effortlessly visible from a long distance and the vest can be custom printed or embroidered on request.
Our range of age-appropriate sizes is 4 to 6, 8 to 10 and 12 to 14.
Is it durable and washable ?
Made from warp knit, 120gsm-100% polyester material makes it easy to wear and less susceptible to wear and tear. Kids can wear it for long hours without any fatigue or issues. The vests can be easily washed, cleaned and dried without much effort as it helps repels dirt, water, stains, paint, etc.
How do I figure the size and how my print will look?
The sizes are age correlated and are easily determined using our chart provided for reference. We will always help you with a print mockup prior to commencing the work for approval. Our designer will work with you through the revisions to ensure the print matches your specific print requirements