Pink Safety Vest for Identification

All workdepot products

- are available with custom prints

- are available with express delivery

Also available in 12 other colours

Stock Availability

In Stock

Prints

screen print: 25+

embroidery: 10+

full colour print: 12+

black print: 12+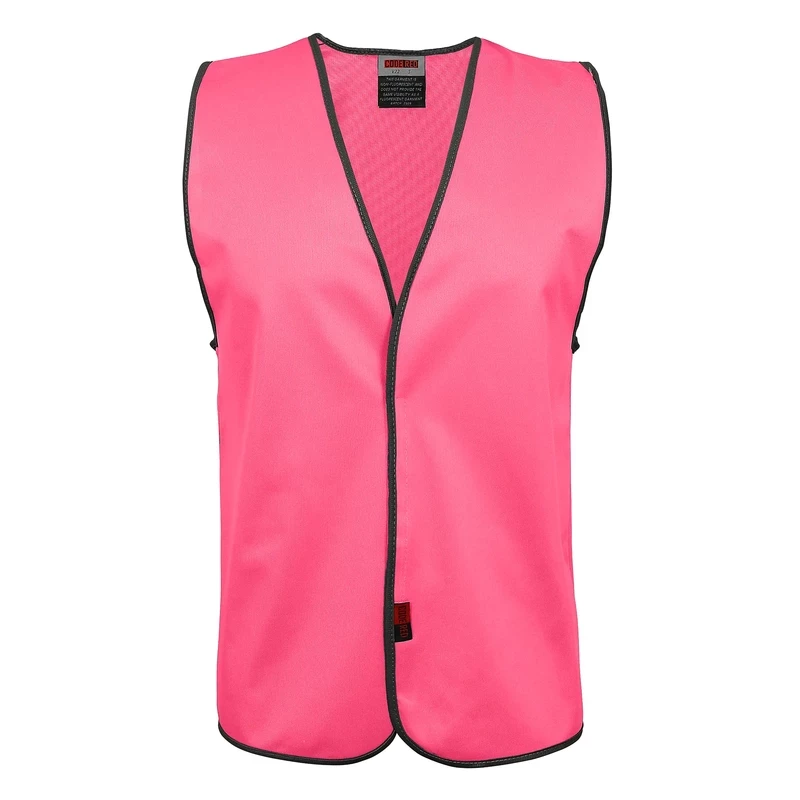 Blank

Blank

Printed

Printed
The CR-V22 Pink Vest is perfect for outdoor activities that require high visibility and durability. These safety vests are made of polyester and are highly breathable. They have a grey binding and a velcro attachment for simple use and wearability. The CR-V22 Pink Safety Vest is available in all sizes listed below and also for printing.
Custom printing for the CR-V22 Pink Safety Vest can be done via screen printing, black printing, full-colour printing, and embroidery. Logos are also accepted on demand.
CLICK TO ADD LOGO OR PRINT TO ORDER
ADD PRINT
Garment print price details
How do I know how my print will look?
Before starting the work, we always give you a print mockup. As you go through the modifications, our designer will work with you to make sure the print meets your needs. In addition, we offer a quality print guarantee that can be distinctive while still fulfilling your needs.
How long does it take for printing?
We offer a variety of alternatives, but our fastest print is a next-day service that is only available for small orders and prints with black ink. Based on our workshop's productivity, there is an added cost for this service. For additional details, kindly get in touch with us.
Where can we use a pink safety vest?
A pink safety vest can be worn by staff members in schools, colleges and a variety of other fields to help promote awareness during specific occasions. Pink is a colour that is widely associated with raising awareness of breast cancer.
Related News
Sat, Jan 21, 2023 9:28 AM