Hi Vis Day/Night Vest with Pockets

All workdepot products

- are available with custom prints

- are available with express delivery

Stock Availability

In Stock

Prints

screen print: 25+

embroidery: 10+

full colour print: 12+

black print: 12+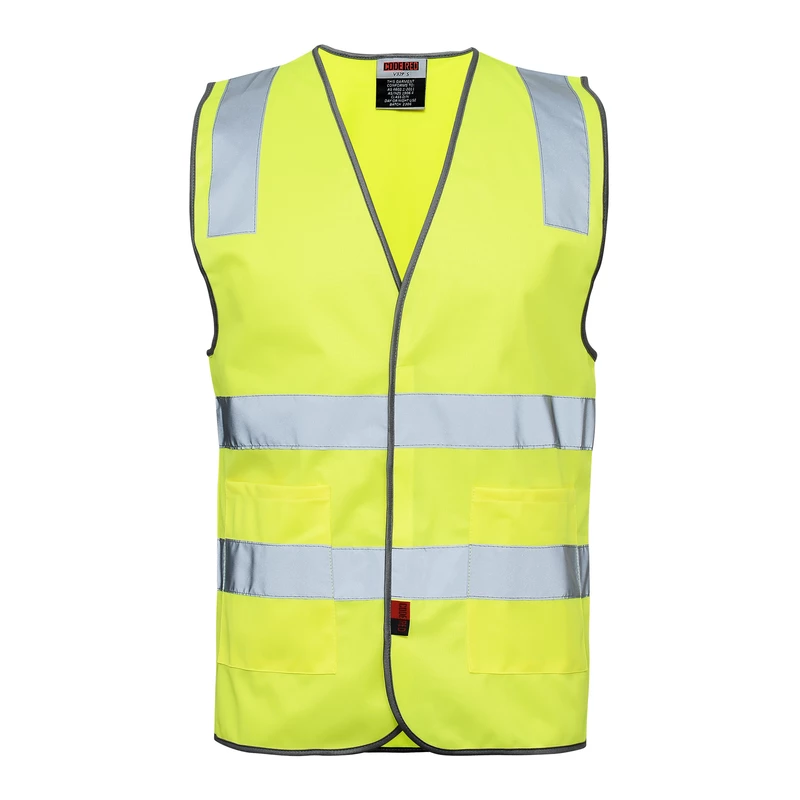 High Vis Yellow

High Vis Yellow

High Vis Orange
High Vis Orange
Introducing the Hi Vis Day/Night Vest with an added practical touch – 2 Front Pockets. This vest is designed to elevate safety and convenience, making it an essential choice for professionals working in various environments. Available in vibrant High Vis Yellow and High Vis Orange, this vest doesn't just enhance visibility – it ensures long-lasting performance. Constructed from high-quality 100% Polyester, it's built to withstand extended use.
Now featuring 2 Front Pockets, this vest goes beyond visibility, offering you the convenience of easy access to essential items while on the job. The inclusion of functional pockets adds a new layer of usability, making this vest a versatile companion for those who require both safety and practicality.
The reflective strips, strategically placed on the waist, chest, shoulders, and back, remain a hallmark of enhanced visibility, ensuring your presence is noticed even in low light conditions.
Comfort remains a priority – the vest's lightweight and supple composition, along with the practical pockets, guarantees ease of wear throughout all seasons. With a range of sizes available, finding your optimal fit is effortless. The vest is fully compliant with Australian Standards, standing as a testament to its quality and safety.
Putting on and adjusting the vest is hassle-free, thanks to the user-friendly Velcro closure on the front and the contrast grey binding that combines functionality with aesthetics.
Personalization empowers you to make this vest your own. Share your customization preferences, whether it's a unique design or your name, and watch us transform your vision into reality. With our expedited delivery service, your personalized vest will be at your doorstep within 1-2 days. Alternatively, you can choose to pick it up from our outlet.
The Hi Vis Day/Night Vest with 2 Front Pockets finds universal application across various sectors, from construction and security to traffic control, surveying, landscaping, roadwork, rail work, sanitation tasks, volunteering, and beyond. The significance of heightened visibility becomes more evident in low light scenarios, mitigating potential risks.
Prioritize both safety and practicality – acquire the Hi Vis Day/Night Vest with 2 Front Pockets today and be prepared for any challenge with enhanced convenience.
CLICK TO ADD LOGO OR PRINT TO ORDER
ADD PRINT
Garment print price details