Hi Vis Day Vest with 2 Front Pockets

All workdepot products

- are available with custom prints

- are available with express delivery

Stock Availability

In Stock

Prints

full colour print: 12+

screen print: 25+

embroidery: 10+

black print: 12+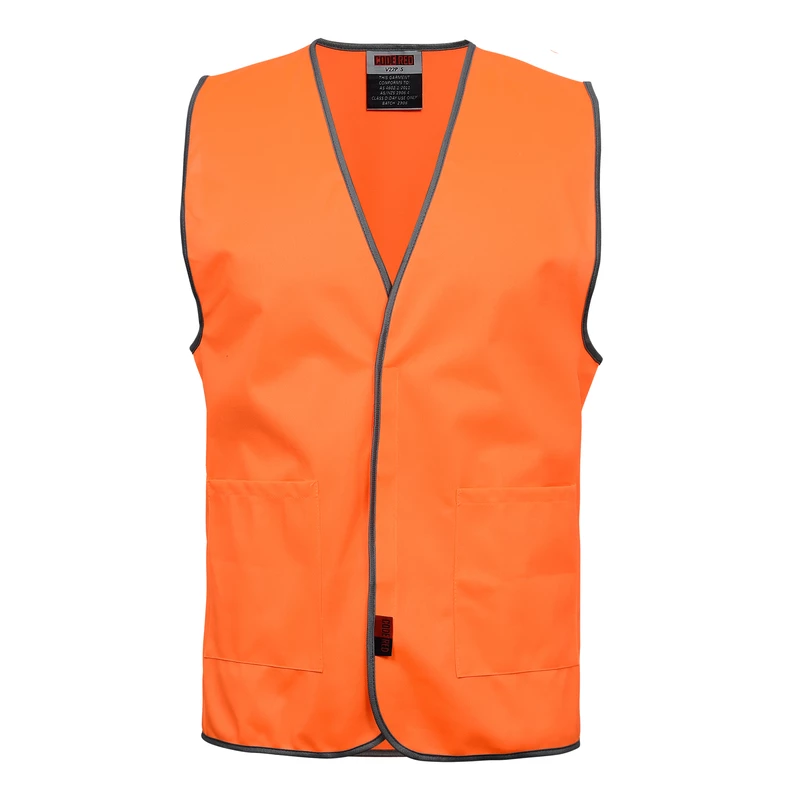 High Vis Orange

High Vis Orange

High Vis Yellow

High Vis Yellow
Introducing the Hi Vis Day Vest with 2 Front Pockets – a smart combination of safety and convenience. Designed to enhance your work experience, this vest is a versatile choice for professionals seeking easy access to essentials while keeping visibility a top priority.
What truly sets this vest apart is the addition of 2 Front Pockets thoughtfully placed for quick access to your must-have items. Whether it's tools, gadgets, or personal belongings, you'll have them right at your fingertips, saving you precious time and energy.
But it's not just about convenience – safety is equally paramount. The high visibility design ensures that you're easily noticeable in various work settings, minimizing potential risks. This becomes especially critical in bustling or potentially risky scenarios.
This vest proves to be a valuable asset across different industries. Whether it's a construction site, security detail, traffic management, or surveying task, it accommodates diverse roles while introducing an extra layer of practicality.
Meticulously crafted, the vest prioritizes your comfort. Its lightweight and breathable design ensures you remain at ease during extended periods of wear. The inclusion of 2 Front Pockets doesn't compromise its sleek appearance, maintaining a professional aesthetic.
The Hi Vis Day Vest with 2 Front Pockets goes beyond being mere work attire; it's a practical solution aimed at simplifying your responsibilities. It mirrors contemporary work demands by seamlessly blending efficiency, safety, and convenience.
Embrace both safety and practicality – integrate the Hi Vis Day Vest with 2 Front Pockets into your work routine. Witness the transformation as you stay organized, visible, and effective, reshaping the way you approach your workday.
CLICK TO ADD LOGO OR PRINT TO ORDER
ADD PRINT
Garment print price details