High Vis Toddler Day/Night Closed Vest

All workdepot products

- are available with custom prints

- are available with express delivery

Stock Availability

In Stock

Prints

screen print: 25+

embroidery: 10+

full colour print: 12+

black print: 12+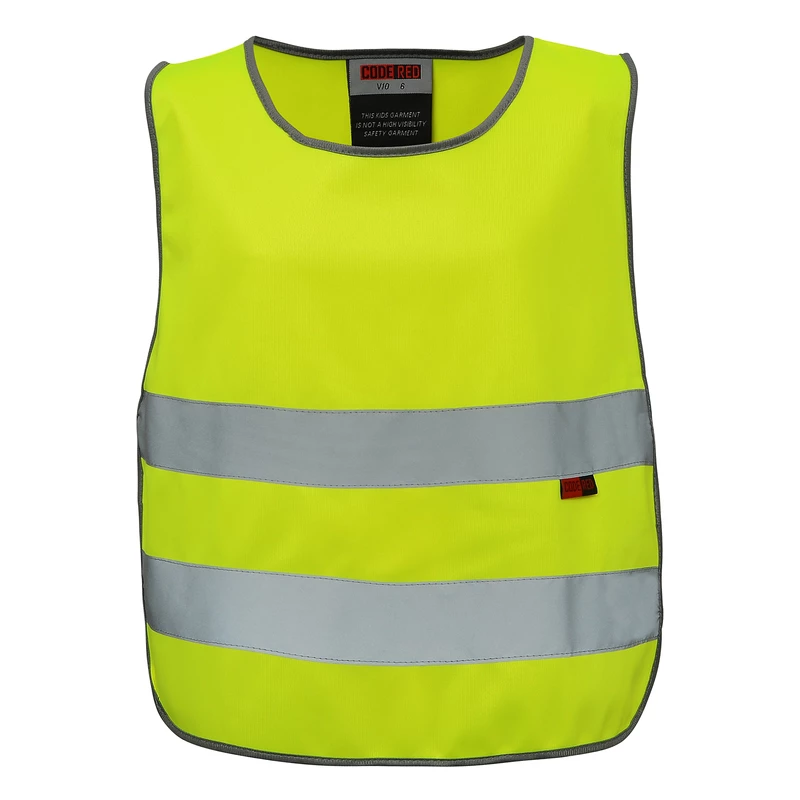 High Vis Yellow

High Vis Yellow

High Vis Orange

High Vis Orange
Hivis toddler day/night closed vest comes in two colours: High Vis Orange, and High Vis Yellow. This product comes with 2 highly reflective strips and an easy-to-wear closed design for ages 2/4/6. It is designed to be worn on any other clothing during both day and night. The material is a lightweight polyester and it offers no resistance to the wearer.
The hiviz vests also come highly customizable, they can be easily printed or embroidered with the kid's name, number, design, etc and are slip-on vest which means it doesn't come off easily while moving. The vest is specifically made to last for kids and is made from 100% polyester, warp knit 120GSM material.
• Closed Front
• Compliant with Australian standards
• Easy slip-on vest
• No slippage and comfortable
• Soft and comfortable
Industrial applications: It is best to wear a safety high viz vest while cycling, playing, walking and camping. It offers easy recognition and the perfect safety that can be unmatched by other protection wear. The vest also offers complete torso coverage and is easy to wash, clean and fold. The vests are also resistant to specks of dirt, water, stain, paint and grease. Help keeps kids away from these external elements.
Just upload your customization requirement and when you submit your order, we will print it according to your specifications and deliver it straight to your door, through rush delivery in 1-2 days. Pick up option is also available from our outlet.
Please look into our sizes that come age-appropriate and can easily help determine the right fit for the child. It is easily washable and quickly drying.
CLICK TO ADD LOGO OR PRINT TO ORDER
ADD PRINT
Garment print price details
What Colours and Sizes do we offer ?
We have available color In high vis Orange, high vis Yellow. The vest also comes highly custom designable and can be printed/embroidered easily with any choice of design.
Our range of age-appropriate sizes is 6, 4, and 2-year-olds. Please check our chart for more clarification on available colours and sizes.
Can kids wear/remove it with ease ?
Yes, the slip-on design allows for easy usability by toddlers/kids themselves. It can be easily worn for long hours without fatigue or discomfort. The vest is closed and can be worn on any other garment/clothing without worrying about safety.
How do I know how my print will look and how fast can it be shipped?
We always provide you with print mockups prior to commencing the order preparation. Our in-house designers will work with you through revisions to ensure the perfect quality assisted print that matches your requirements. The vests can be shipped the same day depending on availability and print type for a surcharge. We also have standard shipping that also plies regularly.