Mesh Safety Vest Day and Night

All workdepot products

- are available with custom prints

- are available with express delivery

Stock Availability

In Stock

Prints

screen print: 25+

embroidery: 10+

full colour print: 12+

black print: 12+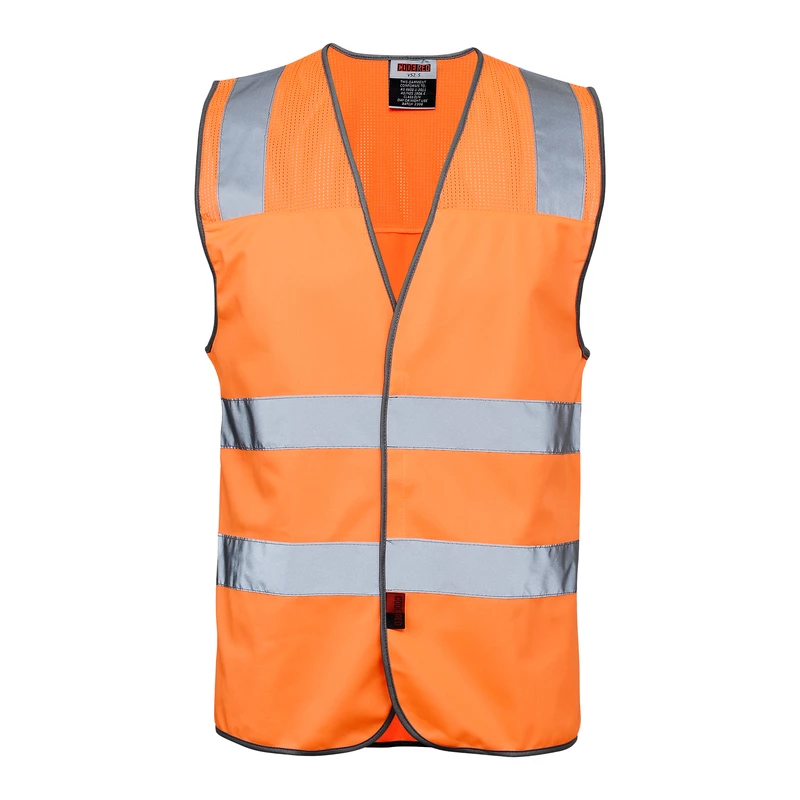 High Vis Orange

High Vis Orange

High Vis Yellow

High Vis Yellow
The Day/Night Vest with Shoulder Mesh introduces a distinctive feature that sets it apart – Shoulder Mesh. This innovative addition serves to enhance comfort and breathability while maintaining high visibility.
By incorporating mesh material on the shoulders, this vest prioritizes optimal airflow and ventilation, making it an ideal choice for individuals who require extended periods of wear in various conditions.
The shoulder mesh functionality not only contributes to wearer comfort but also ensures that visibility is maximized without compromising on ease of movement.
This thoughtful design element showcases the vest's commitment to providing both practical functionality and enhanced safety for individuals working in diverse environments.
Shoulder Mesh Innovation: Introduces mesh material on the shoulders for improved comfort and breathability.
Optimal Airflow: Mesh design facilitates excellent airflow, reducing heat buildup during prolonged wear.
Enhanced Ventilation: Ensures better ventilation, making the vest suitable for extended use in various conditions.
Uncompromised Visibility: Innovative mesh doesn't compromise visibility; high visibility remains a primary feature.
Comfort-Visibility Balance: Prioritizes both wearer comfort and high visibility for a well-rounded safety solution.
Freedom of Movement: Mesh shoulders offer flexibility, allowing wearers to move with ease while staying visible.
Ideal for Various Environments: Designed to excel in different working environments, from construction to security.
Breathable Performance: Mesh feature contributes to a breathable and cool experience for the wearer.
Practical Design: Demonstrates a commitment to practicality, addressing comfort and visibility simultaneously.
Safety and Comfort Fusion: Seamlessly blends safety-enhancing reflective elements with ergonomic comfort.
CLICK TO ADD LOGO OR PRINT TO ORDER
ADD PRINT
Garment print price details