High Vis Day and Night vest

All workdepot products

- are available with custom prints

- are available with express delivery

Material

100% Polyester, warp knit

Stock Availability

In Stock

Prints

screen print: 25+

embroidery: 10+

full colour print: 12+

black print: 12+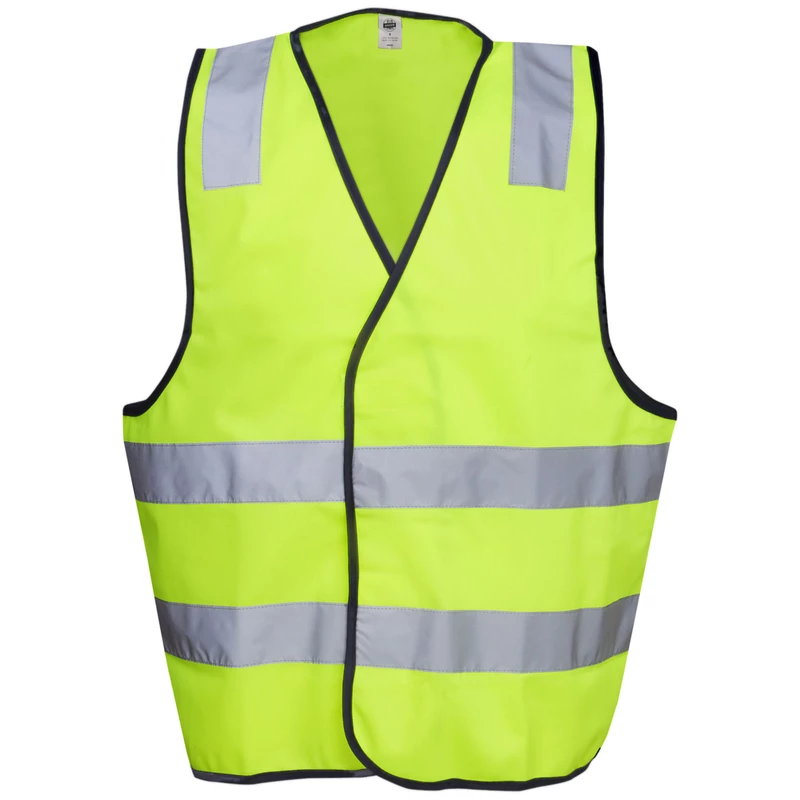 High Vis Yellow

High Vis Yellow

High Vis Yellow
High Vis Yellow

High Vis Orange

High Vis Orange
High vis day and night safety vest with high quality assured reflective tapes for protection at all times and also comes with velcro that can be easily latched on for reliability. This vest can be worn over regular clothes and is weightless and designed to last. The textile used is 100% polyester which offers superior comfort and is a warp-knit fabric. The reflective tape runs parallel around the vest for total coverage and also comes with a stripe on each shoulder for elevated safety.
The safety vest is Australian safety standard compliant and highly customizable. We can offer to print or embroider the vest on a demand basis. The vest can be designed with logos, names, numbers, etc. which can be printed on the front left/right or on the backside of the safety vest.
High Vis Australian Compliant Day and Night Vest
Standard-compliant reflective tape
High-quality velcro closure on the front
Can be screen printed or embroidered
These vests are usually worn by crane operators, heavy machinery operators, health inspectors, engineers, etc. And because of the durable fabric used here, these vests are dirt, oil and paint repellent and can be easily rinsed and dried fast. The velcro used is a standard heavy-duty grade closure that offers the best use on the field and can be easily removed or worn at all spans as needed and can be worn during both day and night times.
The vests are available in high-vis Orange and high-vis Yellow colours.
CLICK TO ADD LOGO OR PRINT TO ORDER
ADD PRINT
Garment print price details
What colours and sizes do we offer ?
We offer two colors In high vis Orange and high vis Yellow. These are high viz colors that come fully compliant, which keeps the wearer safe and secure.
Our range of sizes are xs, s, m, l, xl, 2xl, 3xl and 5xl they are also highly customizable with printing and embroidery options.
Is this vest best used for day-time or night ?
The vest can be worn during both day and night for maximum protection. The reflective tape helps keep the wearer noticed and safe under all light conditions. The vest are designed to make the wearer feel safe throughout the day. The tapes also reflect bright easily even just under low light settings.
How do I know how my print will look and how fast can it be shipped?
We provide mockups that can help decide the design placements and that also is accompanied by revisions that our team offers which can determine the final print resolution on the fabric. The vest can be shipped on a standard or priority basis as required for a surcharge and on the availability of stocks.