Mens Hi Vis Rain Pants

All workdepot products

- are available with custom prints

- are available with express delivery

Stock Availability

In Stock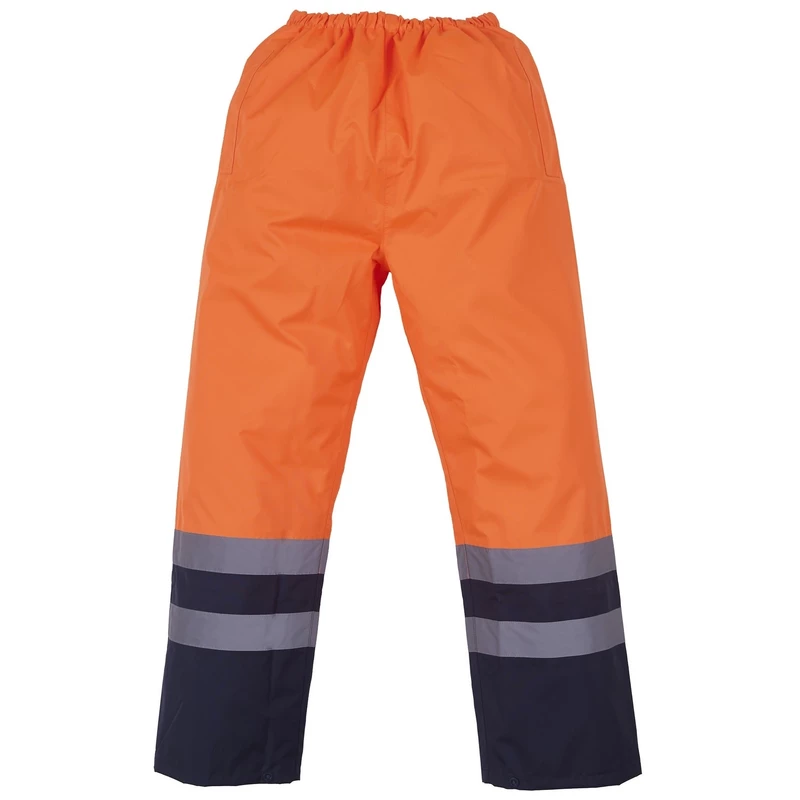 High Vis Orange / Navy
Purchasing a work rain jacket just to discover that you're still getting wet underneath might be annoying. Workdepot's high visibility rain pants are appropriate for windy and wet conditions.
It has an extremely water-resistant fabric finish and is constructed of 100% PU coated polyester. Our Hi-Vis Rain Trousers are just as lightweight and useful as the Hi-Vis Rain Jacket. For complete waterproof protection, they can be worn over the wearer's own trousers.
· Hi Vis Rain Pants
· Suitable for workwear
· 100% Waterproof
· 5 cm wide reflective bands on the lower legs
· Elasticated waistband for a better fit
· Lightweight and extremely practical
Garment print price details
Can this trouser be printed with custom designs?
Yes, we provide a full printing service in-house. The trousers can be labelled with any chosen designs wherever you want it to be put on your trouser.
Will it be comfortable to wear it over regular pants?
It is obviously intended to be worn over daily attire. The worker will not be restricted in any way while wearing it at work and is entirely free to move about.
what are the waterproof clothing options you provide?
We offer high visibility rain jackets for men, high visibility rain pants, and rail vic high visibility rain jackets.