Vic Roads High Vis Red Vest Code Red V37

All workdepot products

- are available with custom prints

- are available with express delivery

Stock Availability

In Stock

Prints

screen print: 25+

embroidery: 10+

full colour print: 12+

black print: 12+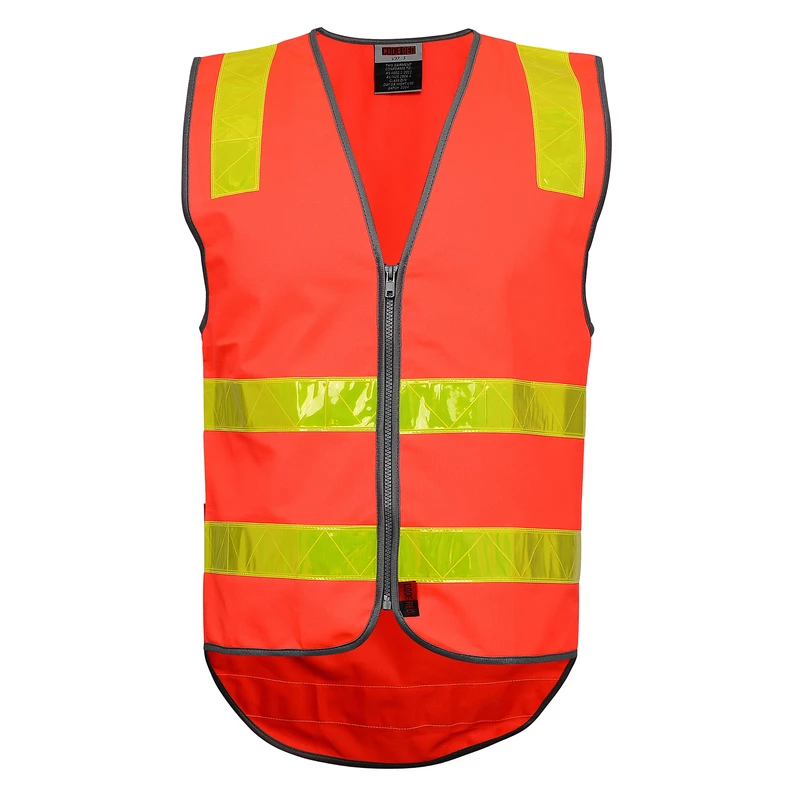 High Vis Red
High Vis Red
Vic road Safety vest Code Red V37 comes in bright Red with 50mm reflective yellow prismatic tape. These jackets are designed to be sleeveless to allow easy arm movement while in a work environment. It can be worn over regular clothing. They are made with durable and lightweight polyester, in a wide range of sizes- XS, S, M, L, XL, 2XL, 3XL and 5XL.
These vests are designed by our skilled professionals using super-quality fabric with which you'll be comfortable and safe.
If you need any names, logos, numbers or other designs to be printed on your vest, with our easy customisation service we make it easy for you and customise the desired design. Our vests are manufactured to meet the requirements of Australian Standard AS 3745-2010.
Just upload your customization requirement and when you submit your order, we will print it according to your specifications and deliver it straight to your door, through rush delivery in 1-2 days. Pick up option is also available from our outlet.
Industry applications: Railroad and construction sites. Long lasting and safer to use.
CLICK TO ADD LOGO OR PRINT TO ORDER
ADD PRINT
Garment print price details
What are the colours available?
Bright red colour with 50mm reflective yellow prismatic tape
What sizes do you offer?
Our range of sizes stand as- XS, S, M, L, XL, 2XL, 3XL, 5XL and 7XL.
Who can wear/use this vest?
This Unisex vest can be worn by anyone working at hazardous worksites (e.g., Railroad and construction site workers)
What material are the vests made of?
Our vests are made of cool, lightweight and comfortable 100% polyester/warp knit 120gsm fabric
How do I know how my print will look?
We always provide you with a print mock-up prior to commencing the work. Our designer will work with you through the revisions to ensure the print matches your requirements
Is it durable and washable?
This vest is made from warp knit 120gsm-100% polyester material, which makes it easy to wear and less susceptible to wear and tear. Easily washable without much effort.