High Vis Traffic Controller Day/Night Vest

Stock Availability

In Stock

Prints

screen print: 25+

embroidery: 10+

full colour print: 12+

black print: 12+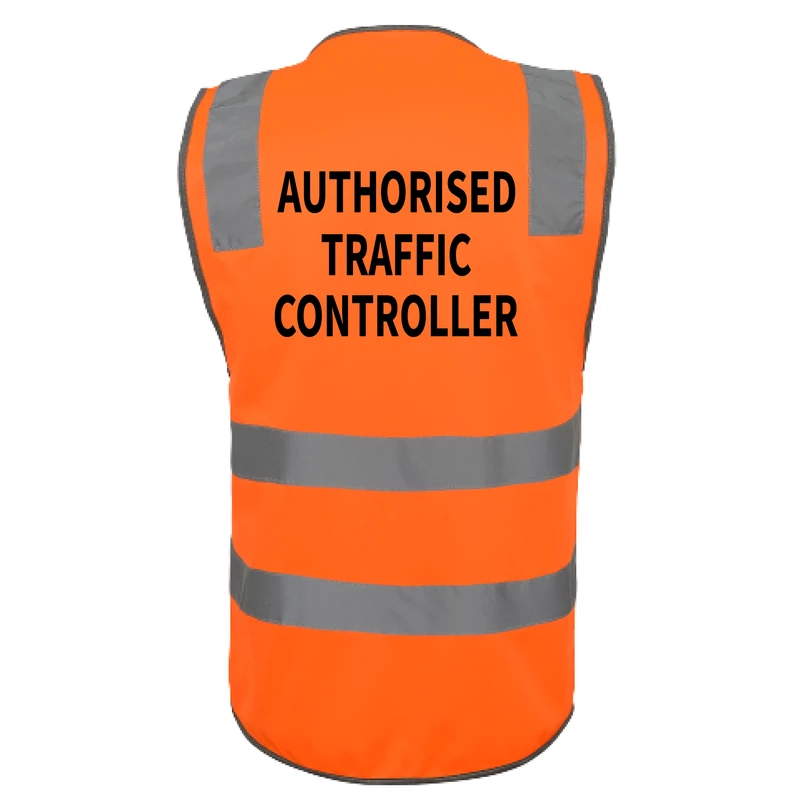 Traffic Controller

Traffic Controller

Traffic Controller

Traffic Controller
High vis vests for traffic controllers are available in two high visibility colors, yellow and orange. The word "traffic" is inscribed on the front left and back of the vest, with high reflective tape for increased visibility. Designed for traffic stop workers, these vests provide safety, comfort, and protection while on the job. The vest is made of a lightweight, 100% polyester fabric and features a Velcro closure for a flexible fit over regular clothing.
• Back print TRAFFIC CONTROLLER in black ink at 280mm wide x 5cm tall
• Front print TRAFFIC CONTROLLER in black ink at 100mm wide x 2cm tall
• With contrast grey binding
• Compliant with Australian safety standards
Industry Applications: Ideal for those working at traffic stops, security, construction sites, as lane managers, law enforcement, and more. The vest can also be worn while controlling traffic around schools, expressways, and city limits.
These hivis vests offer excellent comfort to the wearer, with a flexible fit that can be worn over regular clothing without discomfort. Custom printing and embroidery options are available for pre-order, with the opportunity to add your company name, position, badges, numbers, and more. Simply submit your customization requests and complete your order, and we will rush-deliver your hi vis vest straight to your door in a matter of days. Pick-up options are also available at our location.
CLICK TO ADD ADDITIONAL PRINT OR LOGO
ADD PRINT
Garment print price details
Who can wear this vest?
The vests are made for people who operate at traffic stops, in security, on construction sites, as lane managers, in law enforcement, etc. Additionally, the vest can be worn while coordinating and controlling traffic around schools, expressways, and city limits.
Can I get this vest customised in non-high vis colour?
Yes, you can. However, it is recommended to get these in hi vis colours as they will enhance the visibility of the wearer and not just serve for identification purposes.
Can we wear this vest at night as well?
Use this high visibility reflective vest whether it's daytime or nighttime. These vests are guaranteed to provide the required level of safety at all times. The vests are made to provide the wearer with total protection in a variety of settings. Any event can be worn with the vest without fear for your safety.