Coloured Safety Vests for Identification

All workdepot products

- are available with custom prints

- are available with express delivery

Stock Availability

In Stock

Prints

screen print: 25+

embroidery: 10+

full colour print: 12+

black print: 12+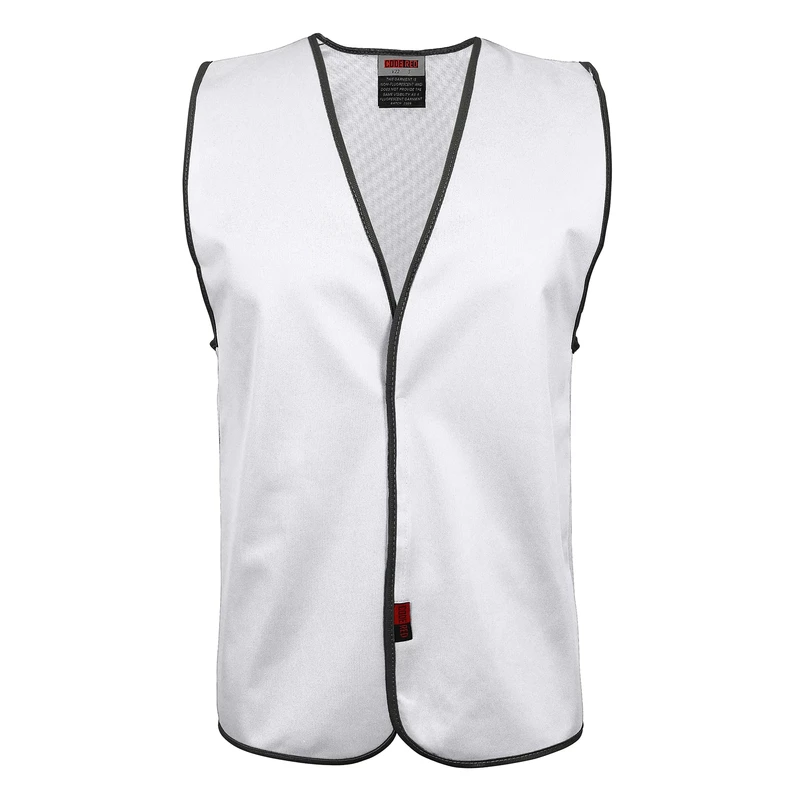 White
White

Pea Green

Pea Green

High Vis Pink

High Vis Pink
Coloured safety vests for identification Code Red- CR-V22 comes in a slew of 13 unique colours that are perfect for any staff in your organization who needs to be readily identified. They help distinguish members of different groups, from all professions. Using coloured vests is a great way to be visible and stand out. It can be worn over regular clothing and is made with durable, lightweight polyester fabric, in a wide range of sizes- XS, S, M, L, XL, 2XL, 3XL and 5XL. They are also highly customizable with printing and embroidery options.
Available colours include – Aqua, Bottle Green, Purple, Light Blue, Pea Green, Pink, Red, Royal, White, Sea Green, Maroon, Sun Yellow, Navy and Black.
* Warp Knit 120GSM / 100% Polyester material. Contrast grey binding
* Larger range of attractive colours to choose from
* Identify your workforce with ease
* Easily add your custom logo for optimum brand awareness!
* Lightweight and long-lasting
With our coloured safety vests, the worker can fully move around very freely, and will not be restricted in any way when at work. We offer a full printing service in-house that can label the vests with any role, any individual names, logos, contact numbers or any other preferred designs on the front left, front right or back wherever you want it to be printed on your vest. Common prints we do are for security, press, doctor, nurse on duty, teacher on duty, etc that can offer better coordination and boost workplace safety and efficiency. Please check mock prints from our gallery.
Just upload your customization requirement and when you submit your order, we will print it according to your specifications and deliver it straight to your door, through rush delivery in 1-2 days. Pick up option is also available from our outlet.
CLICK TO ADD LOGO OR PRINT TO ORDER
ADD PRINT
Garment print price details
What Colours and Sizes do you offer ?
A span of colors to pick from like - Light blue, pea green, pink, red, royal, & white.
Our range of sizes stand as - Xs, s, m, l, xl, 2xl
Are these Non-reflective ?
Yes, these vests are made for identification purposes only. Not to be mistaken with our other product, high-vis reflective safety vests.
Who can wear these ?
This Unisex vest can be worn by any profession that mandates people to identify each other.
Who use green coloured vests?
Green coloured vests are used by surveyors, landscapers, people who work in emergency exits, as well as in the location of the first-aid and safety.
How do I know how my print will look?
We always provide you with a print mockup prior to commencing the work. Our designer will work with you through the revisions to ensure the print matches your requirements
Where can I use a black coloured vest?
A VIP personal protection agency generally uses black vests for their armed security guards.
Why and where do I need to use a coloured vest?
Our specially made long-lasting coloured vests helps in distinguishing members of different groups, from all professions. Our commonly printed coloured vests are for security, press, doctor, nurse on duty, teacher on duty, etc as it can offer better coordination and boost workplace safety.
Related News
Fri, Jul 15, 2022 3:22 AM