Fire Warden Hard Hat

Stock Availability

In Stock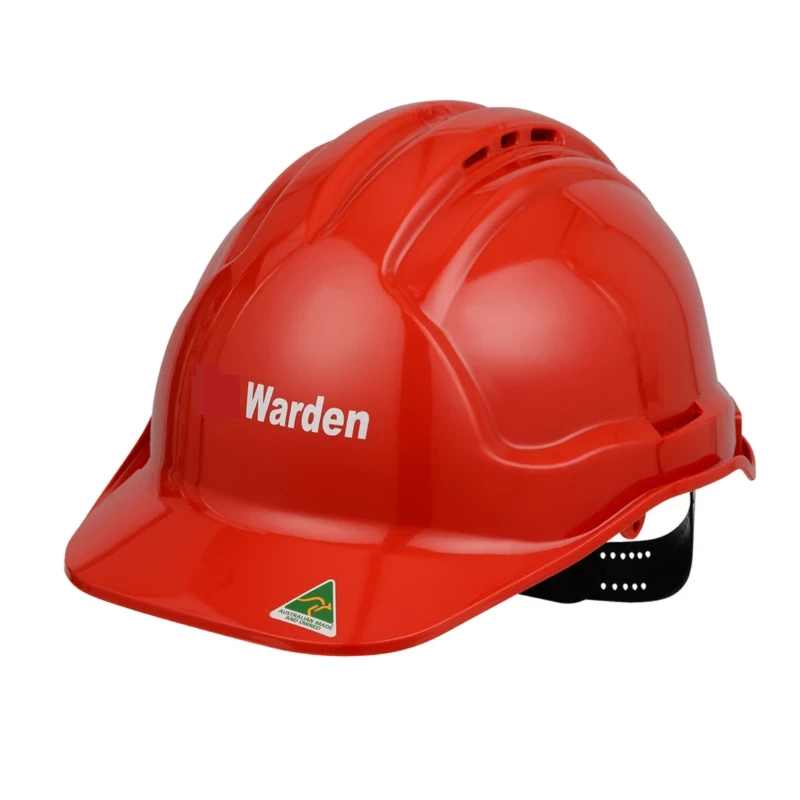 Warden
Fire Warden hard hats are available in a vivid red colour that makes it easy to spot fire wardens during the activation of a fire alarm or any other fire emergency. This Fire Warden Hard Hat is designed to shield your head from minor to moderate harm while you're working and to alert others to the presence of an emergency response professional. It is comprised of an incredibly durable ABS polymer that is both sturdy and snug on the inside. On the red background of the hard helmet, there is a black print that reads, "Fire Warden." Additionally, it contains vents that can help you stay cool and reduce sweat accumulation.
In high-risk situations, fire wardens are responsible for a lot of things. They are in charge of handling crowds during emergency evacuations, supervising people's movements, and assembling them at designated areas. Additionally, they aid emergency service workers and first responders. Emergency planning in collaboration with the chief warden and building management may also be part of the responsibilities, along with equipment maintenance to keep you constantly prepared for action. To be prepared for potential crashes, every worksite needs to have the necessary fire warden materials, including vests, caps, and hard hats.
PRODUCT FEATURES:
· Light weight and comfortable
· Complies to Aussie standards
In the event of a last-minute evacuation, let your Fire Wardens stand out from the crowd by supplying them with our red Fire Warden hard hats. Your Fire Wardens will distinguish themselves from others, thanks to the unique high-visibility vests (sold separately) and Fire Warden helmets, so your personnel will know who to turn to for help if an emergency situation. Hence, order our fire warden pre-printed vests and caps in addition to the hard hats to complete the complete set that is needed during an emergency!
Garment print price details
What are the sizes available?
It's free size and can be worn by anyone
When do I need a hard hat?
When the risk of injury cannot be completely eliminated by other means, hard helmets are worn at work to protect against head injuries. The most critical part of your body is your head. You use your head to think, feel, talk, smell, and hear. It only makes obvious that you should shield your head from harm. The first line of defence against workplace head injuries is wearing a hard hat.
Is it durable?
Yes. But Regardless of how they appear on the outside, it is always recommended to replace your hard helmets every 5 years. Hard helmets should typically be replaced after two years of usage if the user environment is known to entail increasing exposure to temperature extremes, sunshine, or chemicals.