White Safety Vest for Identification

All workdepot products

- are available with custom prints

- are available with express delivery

Also available in 12 other colours

Stock Availability

In Stock

Prints

screen print: 25+

embroidery: 10+

full colour print: 12+

black print: 12+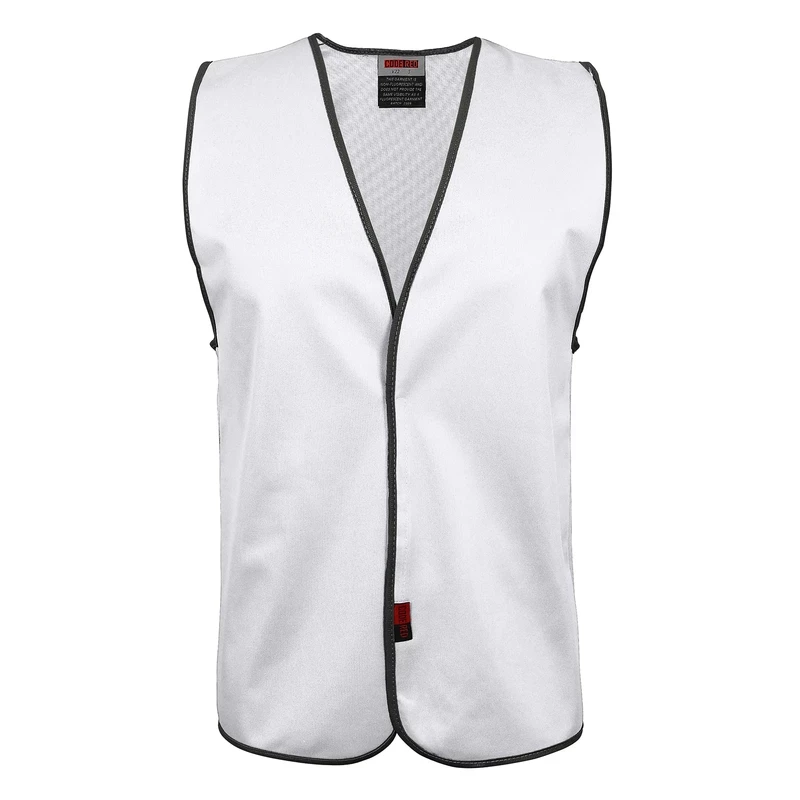 White

White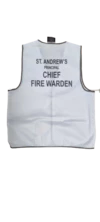 Printed
The CR-V22 White coloured safety vests are bright and easy for identification from afar. These vests can be used to reduce accidents and increase visibility of the wearer. They are made with Polyster and are 100% durable and lightweight. The CR-V22 has a dark grey binding on the vests and are from the brand Code Red. Such vests are readymade for workwear and a variety of occupancies will benefit from such brightly white coloured safety vests.
These vests are available for customization such as screen printing, full colour printing, black printing and embroidery. Prints can range from logos to simple words to even sentences.
CLICK TO ADD LOGO OR PRINT TO ORDER
ADD PRINT
Garment print price details
When is it appropriate to wear a white safety vest?
For when you need to stand out from the crowd and wear something unique, the White Classic Vest is perfect. It's ideal for customers or if you want to stand out from the typical orange and yellow colours in your business. It may be worn at work, in classrooms, or at any outdoor gathering.
Related News
Sun, Aug 28, 2022 12:44 PM