Red Safety Vest for Identification

All workdepot products

- are available with custom prints

- are available with express delivery

Also available in 12 other colours

Stock Availability

In Stock

Prints

screen print: 25+

embroidery: 10+

full colour print: 12+

black print: 12+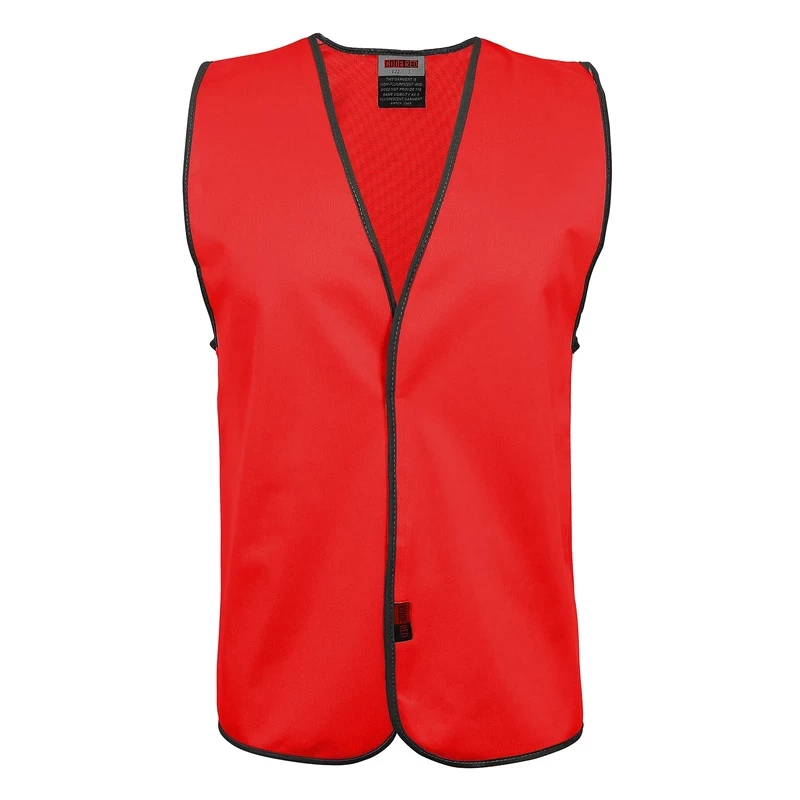 Red

Red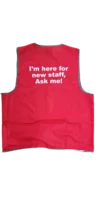 Printed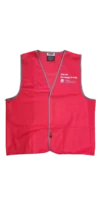 Printed
A High Vis Day vest available in the colour Red. They are made with durable and lightweight polyester, in a wide range of sizes- S, M, L, XL, 2XL, 3XL and 5XL. It can be worn over regular clothing. Wearing high-visibility clothing can help lower accidents relating to poor vision.
• Day use only
• 100% Polyester tricot fabric
• High-quality Velcro closure on front
• Australian standard compliant
• Can be screen printed or embroidered
• In Stock in Sydney - Pickup available
Daytime high visibility materials are typically not effective when viewed under artificial or low visible light.
Just upload your customization requirement and when you submit your order, we will print it according to your specifications and deliver it straight to your door, through rush delivery in 1-2 days. Pick up option is also available from our outlet.
Industry Applications: High visibility clothing is beneficial for everyone, but most notably those in the construction and industrial business. However, it is recommended in all industrial situations of similar risk levels such as people engaged in road, rail, and building constructions, in ports, airports, shipyards, dockyards, hangers, fire services, search and rescue, emergency and utility services and in bad weather or low visibility etc. They are also worn by cyclists, motor cyclists, traffic polices and workers who work on or near roads.
CLICK TO ADD LOGO OR PRINT TO ORDER
ADD PRINT
Garment print price details
Related News
Sun, Aug 28, 2022 12:57 PM