Hi Vis AeroSoft Long Sleeve Polo Shirt

All workdepot products

- are available with custom prints

- are available with express delivery

Stock Availability

In Stock

Prints

screen print: 25+

embroidery: 10+

full colour print: 12+

black print: 12+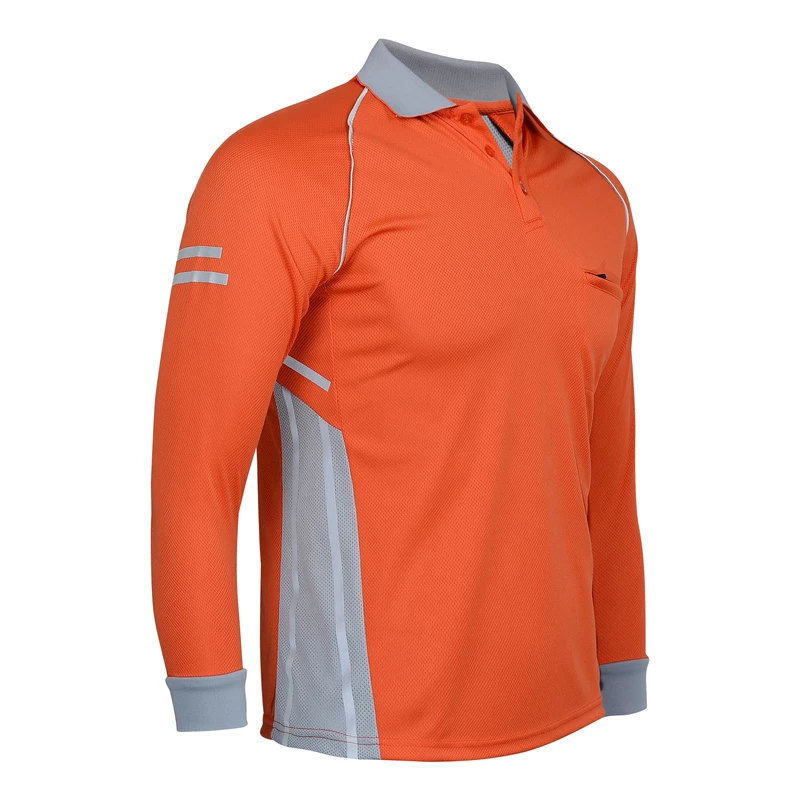 High Vis Orange / Grey

High Vis Orange / Grey

High Vis Yellow / Grey

High Vis Yellow / Grey
Step up your work attire with the Hi-Vis AeroSoft Long Sleeve Polo Shirt – a perfect fusion of comfort, visibility, and style. Tailored for demanding work settings, this shirt not only prioritizes your safety but also assures enduring quality.
A highlight of this polo shirt is its integration of AeroSoft fabric, a revolutionary material that transforms your work experience. This fabric delivers unmatched comfort through breathability and flexibility, allowing you to move freely while staying cool even during challenging tasks.
With its long sleeves, this shirt adds an extra layer of protection, adapting seamlessly to varying weather conditions. Whether you're under the sun or facing cooler temperatures, the Hi-Vis AeroSoft Long Sleeve Polo Shirt has got you covered.
The shirt places high visibility at the forefront – its Hi-Vis colour ensures you're easily noticeable, heightening safety in potentially risky environments.
Beyond safety, this shirt combines functionality with style. It's not just about staying safe; it's about feeling confident and comfortable while you work. Its design strikes the ideal balance between professionalism and modernity, making it suitable for diverse workplaces.
Meeting safety standards and designed to withstand the demands of work, this shirt is a dependable choice for those seeking performance and style. Whether you're in construction, security, or any field requiring high visibility attire, the Hi-Vis AeroSoft Long Sleeve Polo Shirt is your trusted solution.
Invest in comfort, safety, and longevity – make the Hi-Vis AeroSoft Long Sleeve Polo Shirt a cornerstone of your work wardrobe. Experience the transformation and redefine your workday, assured that you're well-equipped, at ease, and visible in every circumstance.
CLICK TO ADD LOGO OR PRINT TO ORDER
ADD PRINT
Garment print price details