First Aid Cap

All workdepot products

- are available with custom prints

- are available with express delivery

Material

Premium soft 100% cotton fabric

Stock Availability

In Stock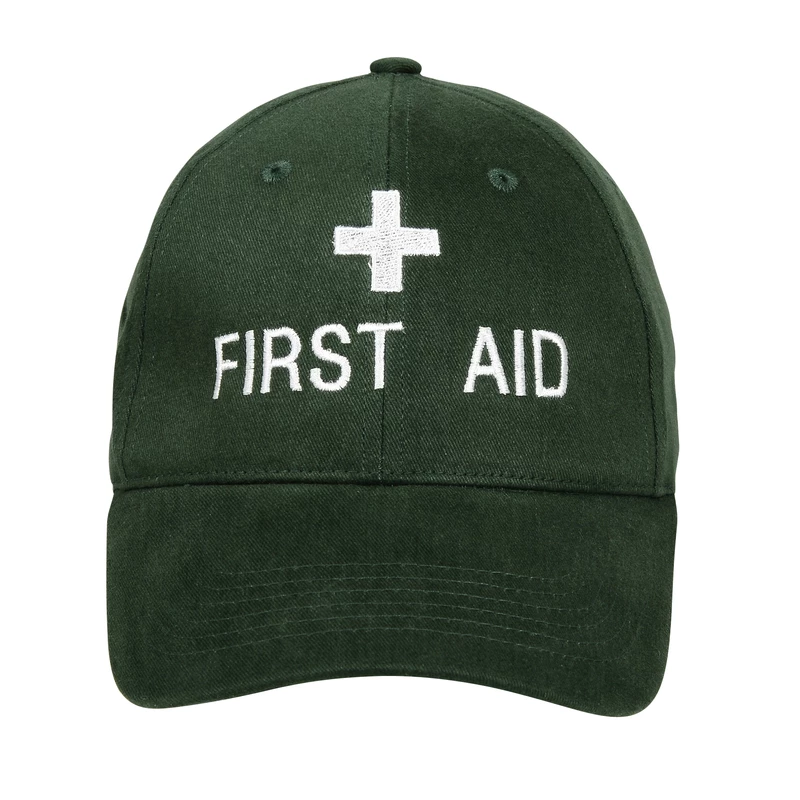 Green
In almost every industry, first responders handle a sizable amount of mishaps and accidents. The majority of workplace first aid providers mainly handle minor injuries. The job of a first aid officer may be more challenging in large organizations with more than 10 employees or in dangerous environments.
The cap will let the first aid worker stand out in the crowd and make him or her approachable in case of any accidents.
Green caps stand out more than any other colour, making first aid responders more noticeable and straightforward to identify in an emergency. Additionally, it is a colour that Australian First Aid personnel are permitted to use.
Key features of the product include:
· Cotton embroidery
· An adjustable band
· One-size-fits-all
· Compliance with Aussie standards
In the event of an emergency evacuation, green First Aid hats from Workdepot will help your first aid guardians stand out from the throng.
All good to go!
Garment print price details
Does it come in different sizes?
No, Given that the band is adjustable, it is universal in size.
What are the available colours?
"First aid Warden" cap comes in Green colour with white text embroidery on the front. They are worn to help identify an first aid Wardens within a facility or workplace.
Can I get tis cap in any other colour?
Colours other than green won't be compliant with the set Australian Standard for the First aid warden Warden cap.
What type of material is the cap?
It's crafted from a luxuriously soft 100% cotton fabric.