First Aid Hard Hat

Stock Availability

In Stock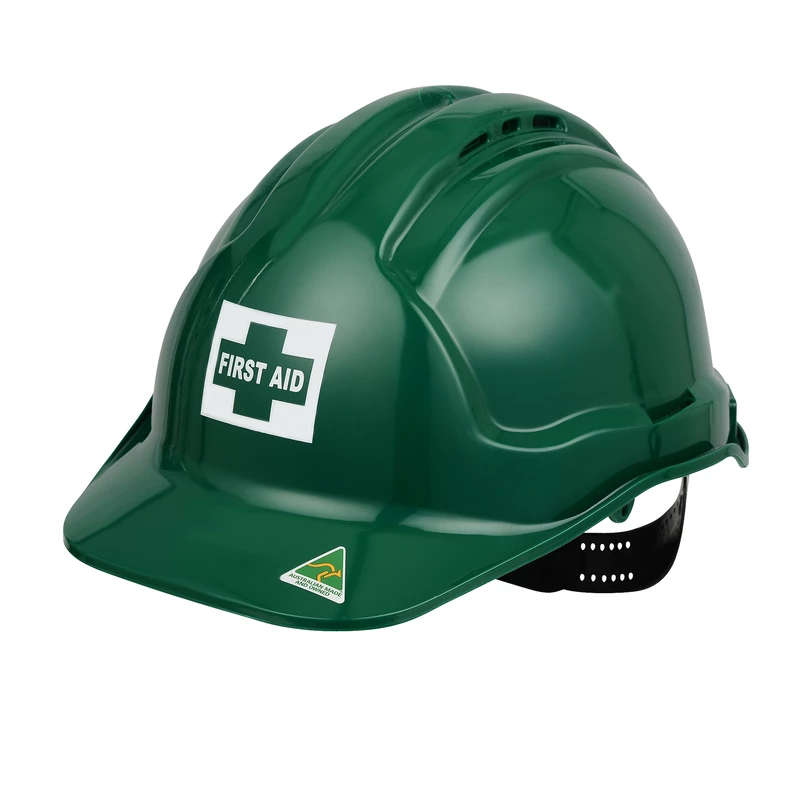 FIRST AID
First Aid Hard Hats are made to shield your head from mild to moderate injury while you're working and to let people know that you're an emergency reporter. Ultra-durable ABS material is used in its fabrication. The hard hat's green background and the Green first Aid logo stand out in the crowd, making individuals near the First Aid Warden feel safer. Additionally, it has vents to help you stay cool and stop sweat from building up.
First aid workers perform a large amount of duty in high-risk scenarios. They are in charge of determining injuries and giving the injured the required first aid assistance. They aid in directing individuals to safety during emergencies as well.
They also support emergency service personnel and first responders. In order to keep First Aid Officers equipped and prepared for action, emergency preparedness may also be included in conjunction with the chief warden and building administration.
· Light weight and comfortable
· Complies to Aussie standards
During an emergency evacuation, this cap will help your First Aid Wardens stand out from the crowd, giving your team someone to turn to for assistance. The distinctive high-visibility vests (available separately) and First Aid helmets will help your first aid guardians stand out from the crowd.
Garment print price details
When do I need a hard hat?
Hard helmets are worn at work to prevent head injuries when the danger of harm cannot be totally minimised by other measures. Your head is the most important portion of your body. To think, feel, talk, smell, and hear, you use your head. It just serves to highlight the need to protect your head from danger. Wearing a hard hat is the first line of protection against workplace head injuries.
What are the sizes available?
It's free size and can be worn by anyone.
Is it durable?
Yes. However, it is usually advised to change your hard helmets every 5 years, regardless of how they look on the outside. In cases where the user environment is known to involve increased exposure to temperature extremes, sunlight, or chemicals, hard helmets should normally be replaced after two years of use.