Chief Warden Hard Hat

Stock Availability

In Stock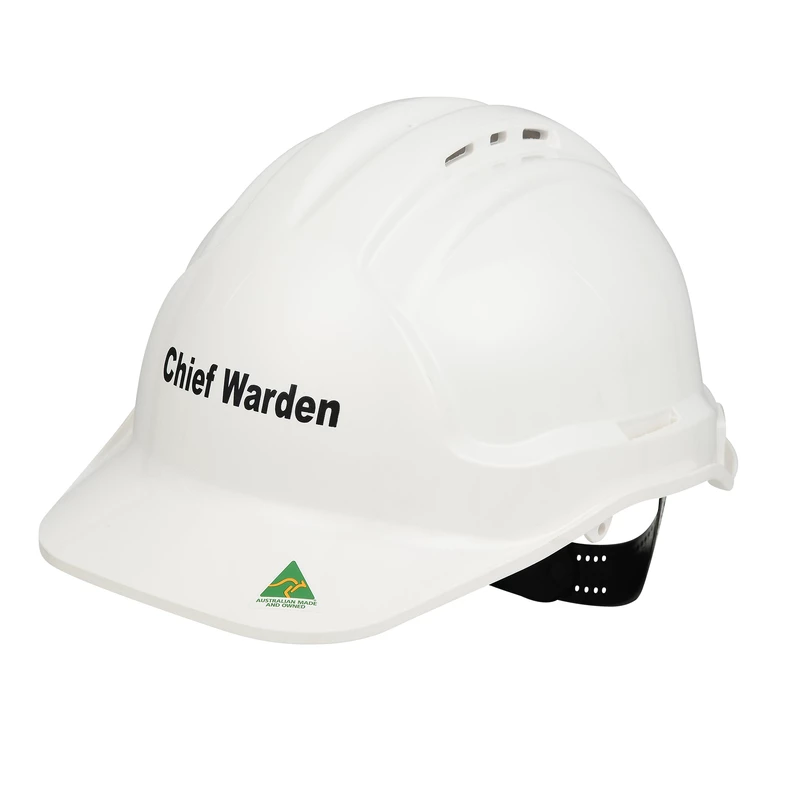 Chief Warden
It's essential to wear the best possible protection when it comes to your head. For workplaces and locations where evacuation policies and procedures are often enforced, the pre-printed variety is perfect. Our lightweight ventilated helmet offers complete air circulation. In order to protect users from objects falling, this helmet was developed.
Responding quickly to an emergency alert, evaluating if an emergency should be declared inside the facility, deciding what emergency procedures should be put in place, and activating the ECO are all tasks that must be completed by the Chief Warden or, in his absence, the Deputy Chief Warden.
The Chief Warden must determine the nature of the incident and take appropriate action as soon as they become aware of a potential emergency. The Chief Warden is in charge of starting several emergency measures if an emergency is declared.
Product features:
· Light weight and comfortable
· Complies to Aussie standards
Industry Applications:
White chief warden hard hats- can be used in construction sites, offices, workshops, warehouses, special events etc.
This headgear will make your Chief Wardens stand out in a crowd during an emergency evacuation, offering your team someone to turn to for aid. Hence, order our Chief warden pre-printed vests and caps in addition to the hard hats to complete the entire set that is needed during an emergency!
Garment print price details
what are the sizes available?
It's free size and can be worn by anyone
When do I need a hard hat?
Hard helmets are worn at work to prevent head injuries when the risk of injury cannot be totally minimized by other measures. Your head is the most important portion of your body. To think, feel, talk, smell, and hear, you use your head. It just serves to highlight the need to protect your head from danger. Wearing a hard hat is the first line of defense against workplace head injuries.
Is it durable?
Yes. It is always advised to replace your hard helmets every five years, however they may look on the outside. If the user environment is known to involve increased exposure to temperature extremes, sunlight, or chemicals, hard helmets should normally be replaced after two years of use.