High Vis Day and Night Vest with the X Pattern Tape

All workdepot products

- are available with custom prints

- are available with express delivery

Stock Availability

In Stock

Prints

screen print: 25+

embroidery: 10+

full colour print: 12+

black print: 12+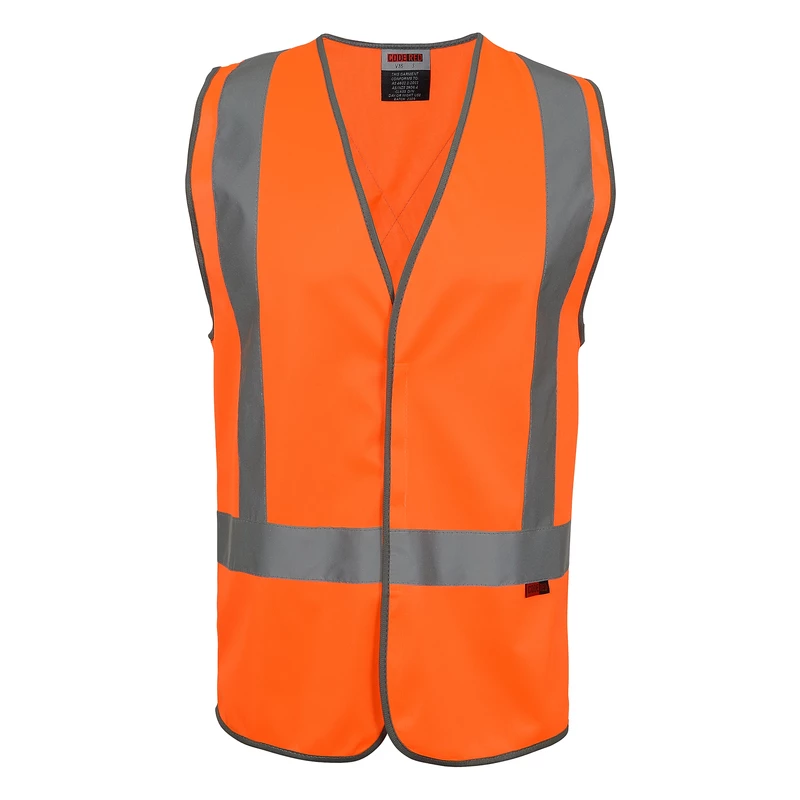 High Vis Orange

High Vis Orange
The standout and brilliant High Vis Orange version of the High Visibility Reflective Vest comes with X tape designs. It has a Velcro fastening for a secure fit and a long reflective tape strip that covers the rest of the body to protect you as you work. While you're not watching out for yourself, the 'X' on the back can offer full attention in the field to improve protection and visibility. It comes in a wide range of sizes.
Please remember to regularly wash and clean the vest so the reflective strips can continue to help you provide the highest visibility and keep you safe.
· Get noticed, reduce hazards
· Velcro closure
· Bright-high quality material
· Comfortable to wear during extended hours
· Symmetric 'X' on the back for better visibility
Industrial Applications: Suggested for use by drivers, airport personnel, engineers, hikers, and joggers, among others. Given that it is made of 100% polyester and weighs 120gsm, it is high-quality and provides the ideal fit for all sizes. The vest's continual glare offers the wearer the finest level of safety and protection.
Complies with AS/NZS 4602.1:2011 to satisfy Australian standards' requirements. It can be utilized for safety purposes throughout the day and at night.
The polo shirt can be personalized with custom printing or embroidery using your company name, title, numbers, etc. After you finish your purchase and upload your customization requirements, we will print the things according to your specifications and rush-deliver them to your door in a few days. Alternatively, pick-up option is available from our outlet.
CLICK TO ADD LOGO OR PRINT TO ORDER
ADD PRINT
Garment print price details
What colors and sizes do we offer ?
We have a compliant color In high vis Orange. The vests can also be further custom-designed to meet requirements such as printing names, numbers, logos, designations, etc., which can also be embroidered on request for a premier feel and look of the safety vest
Our range of sizes stand are xs, s, m, l, xl, 2xl, 3xl, 5xl and 7xl
What is the use of the X marked vest ?
The X on the back starts from the upper shoulder and goes all the way into the lower back, draws attention to the wearer and provides safety precautions at the workplace. This can prevent distraction and helps prevent accidents at places that need your or others' undivided attention for safety reasons.
How do I know how my print will look and how soon can i get it ?
We always provide you with an open print mockup on demand that helps to pick and choose colors, print type and design without much confusion or hassle. Our team of designers will constantly work with you through revisions to ensure quality of design and the print matches your absolute requirement.