High Vis Security Day/Night Vest

Material

100% Polyester, warp knit 120GSM

Stock Availability

In Stock

Prints

screen print: 25+

embroidery: 10+

full colour print: 12+

black print: 12+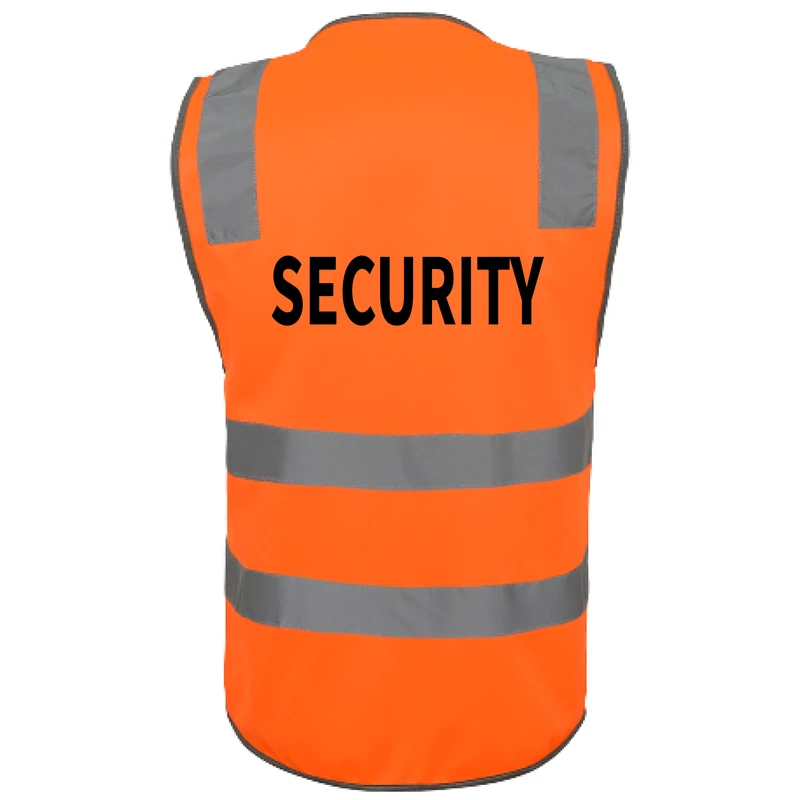 SECURITY

SECURITY

SECURITY

SECURITY
The high-visibility security day and night safety vest, which is available in high vis Yellow and high vis Orange, is primarily used by security professionals for quick distinction and recognition at work or anywhere else for that matter. Everyone gains a lot from wearing this vest, which makes the wearer instantly recognised. The vest has a heavy-duty Velcro easy strap with the word "security" printed in black ink on the front left and back of the vest. The vest keeps the wearer comfortable for extended periods of time and can be used both during the day and at night.
· Available in Yellow or Orange with other colours available upon request
· Compliant with Australian safety standards
· Made of 100% polyester and 120gsm fabric
· Branding is dependent upon availability
· Lightweight, soft to the touch, breathable, washable
· Back print security ink at 280mm wide x 5cm
· Front print security at 100mm wide x 2cm
Industrial applications: Any person who has received security and protection training often uses the vest best. Security personnel, law enforcement officers, airport cops, mall security, etc. can all wear the vest.
We provide on-demand custom printing via printing and embroidery on the front left, front right, or rear of the polo as necessary. The polo shirt can be personalised with custom printing or embroidery using your company name, title, badges, numbers, etc. After you finish your order and upload your customization requirements, we will print the things according to your specifications and rush-deliver them to your door in a few days. Choose to pick up your order at our location instead.
CLICK TO ADD ADDITIONAL PRINT OR LOGO
ADD PRINT
Garment print price details
Who can wear this vest?
The vests are designed for traffic stop workers, security personnel, construction sites, lane managers, enforcement authorities, police officers, etc.
Can I get this vest customised in non-high vis colour?
Yes, you can. However, it is recommended to get these in hi vis colours as they will enhance the visibility of the wearer and not just serve for identification purposes.
Can we wear this vest at night as well?
Use this high visibility reflective vest whether it's daytime or nighttime. These vests are guaranteed to provide the required level of safety at all times. The vests are made to provide the wearer with total protection in a variety of settings. Any event can be worn with the vest without fear for your safety.